11 January New Releases You Absolutely Can't Miss
January 3, 2020 | 3:30 PM
11 January New Releases You Absolutely Can't Miss
By Team Fierce Reads
Happy 2020, book lovers!
As we all know, the best part of a new anything (new year, new month, new week, etc.) is the possibility for NEW BOOKS and thankfully we're kicking off this shiny new decade with a towering stack of ELEVEN new releases. Whether you like thrilling dystopia, sweet and romantic contemporary, stunning magical realism, epic fantasy, brilliant retellings, harrowing survival stories, cozy mysteries, or dangerous historical fiction, we've got just the book for you. So, what are you waiting for? Keep reading for all the info!
Oasis by Katya de Becerra
Alif had exciting summer plans: working on her father's archeological dig site in the desert with four close friends... and a very cute research assistant. Then the sandstorm hit.
Their camp wiped away, Alif and the others find themselves lost on the sands, seemingly doomed... until they find the oasis. It has everything they need: food, water, and shade—and mysterious ruins that hide a deadly secret. As reality begins to shift around them, they question what's real and what's a mirage.
The answers turn Alif and her friends against each other, and they begin to wonder if they've truly been saved. And while it was easy to walk into the oasis, it may be impossible to leave...
On Sale: January 7, 2020
Quinn and Grayson have been fierce speech and debate rivals for years. They can't stand one another, either in competition or in real life.
But when their AP Government teacher returns their school assignments to the wrong cubbies, they begin exchanging anonymous notes without knowing who the other one is.
Despite their differences, the two come together through their letters and find themselves unknowingly falling for the competition. Before the state tournament, the two of them need to figure out what they want out of life, or risk their own future happiness. After all, what's the point of speech and debate if you can't say what's in your heart?
On Sale: January 7, 2020

With the warmth, wit, intimate friendships, and heart-melting romance she brings to all her books, Emma Mills crafts a story about believing in yourself, owning your mistakes, and trusting in human connection in Lucky Caller.
When Nina decides to take a radio broadcasting class her senior year, she expects it to be a walk in the park. Instead, it's a complete disaster.
The members of Nina's haphazardly formed radio team have approximately nothing in common. And to maximize the awkwardness her group includes Jamie, a childhood friend she'd hoped to basically avoid for the rest of her life.
The show is a mess, internet rumors threaten to bring the wrath of two fandoms down on their heads, and to top it all off Nina's family is on the brink of some major upheaval.
Everything feels like it's spiraling out of control—but maybe control is overrated?
On Sale: January 14, 2020

Heavily autobiographical and infused with magical realism, Black Girl Unlimited fearlessly explores the intersections of poverty, sexual violence, depression, racism, and sexism—all through the arc of a transcendent coming-of-age story.
Echo Brown is a wizard from the East Side, where apartments are small and parents suffer addictions to the white rocks. Yet there is magic... everywhere. New portals begin to open when Echo transfers to the rich school on the West Side, and an insightful teacher becomes a pivotal mentor.
Each day, Echo travels between two worlds, leaving her brothers, her friends, and a piece of herself behind on the East Side. There are dangers to leaving behind the place that made you. Echo soon realizes there is pain flowing through everyone around her, and a black veil of depression threatens to undo everything she's worked for.
On Sale: January 14, 2020

Camryn Roth has it all planned out: a perfect senior year with her friends and then it's off to Columbia with her boyfriend, Marc. But the first week of school, everything falls apart. Not only does she not have enough extracurriculars for her dream school, her relationship falls to pieces when Marc publically dumps her!
With the help of her two best friends, Camryn is determined to pull her life back together. Step one, more extracurriculars. Step two, get over Marc and find someone better.
On Sale: January 14, 2020

Kalen is a mental picklock, able to access a person's memories and secrets by touch. His skills make him the perfect questioner to the king, and he spends his days interrogating prisoners of the crown.
But when Kalen's estranged childhood friend, Prince Cirrus, falls into a sudden coma, the king begs Kalen to intervene. By accessing Cirrus's mind, Kalen saves his life—and uncovers a terrifying secret. The prince has a sister, banished long ago, and she is the key to the destruction or survival of the kingdom.
With the help of Cirrus and a silver-haired thief named Luna, Kalen must find the princess and bring her home. Or risk death at the hands of his king.
On Sale: January 14, 2020

Summer, 1518. A strange sickness sweeps through Strasbourg: women dance in the streets, some until they fall down dead. As rumors of witchcraft spread, suspicion turns toward Lavinia and her family, and Lavinia may have to do the unimaginable to save herself and everyone she loves.
Five centuries later, a pair of red shoes seal to Rosella Oliva's feet, making her dance uncontrollably. They draw her toward a boy who knows the dancing fever's history better than anyone: Emil, whose family was blamed for the fever five hundred years ago.
But there's more to what happened in 1518 than even Emil knows, and discovering the truth may decide whether Rosella survives the red shoes.
On Sale: January 14, 2020

It's 1917, and Charlotte Mason is determined to make a life for herself in czarist Russia. When her mother dies, Charlotte is forced to put her plans to go to medical school aside to care for her unruly siblings. Then a handsome new tutor arrives. Charlotte has high hopes that he'll stay, freeing her up to follow her dreams of becoming a doctor. But there's more to Dmitri that meets the eye.
Just when she thinks she can get her life back, Russia descends into revolution and chaos. Now, not only does Charlotte need to leave Russia, she needs to get her siblings out too—and fast.
Can Charlotte flee Russia, keep her siblings safe, and uncover Dmitri's many secrets before she runs out of time?
On Sale: January 21, 2020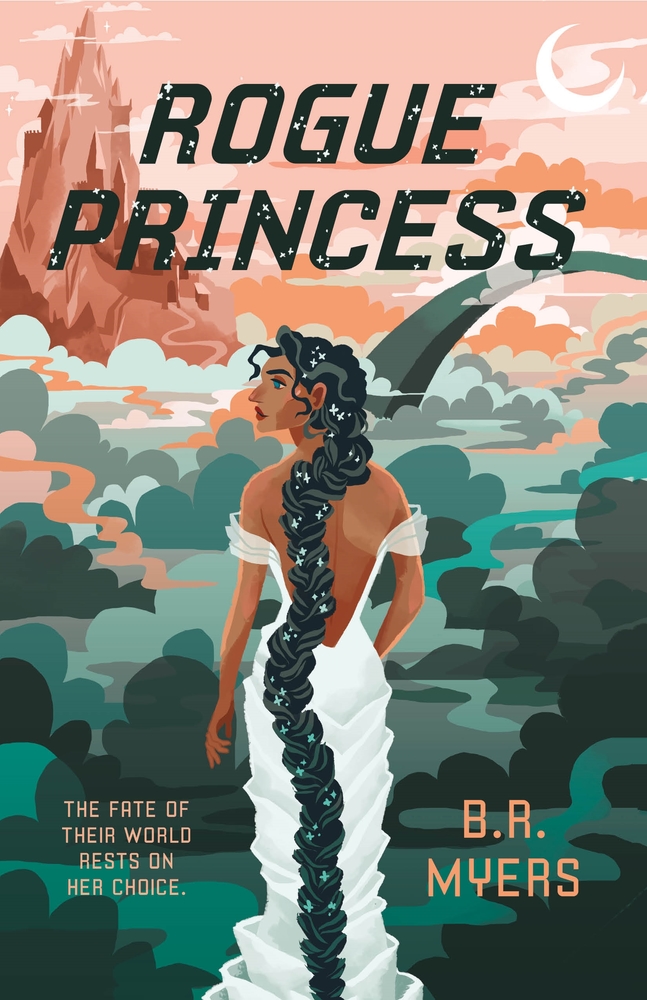 Princess Delia knows her duty: She must choose a prince to marry in order to secure an alliance and save her failing planet. Yet she secretly dreams of true love, and feels there must be a better way. Determined to chart her own course, she steals a spaceship to avoid the marriage, only to discover a handsome stowaway.
All Aidan wanted was to "borrow" a few palace trinkets to help him get off the planet. Okay, so maybe escaping on a royal ship wasn't the smartest plan, but he never expected to be kidnapped by a runaway princess!
Sparks fly as this headstrong princess and clever thief battle wits, but everything changes when they inadvertently uncover a rebel conspiracy that could destroy their planet forever.
On Sale: January 21, 2020

Way up in the Swiss mountains, there's an old grand hotel steeped in tradition and faded splendor. Once a year, when the famous New Year's Eve Ball takes place and guests from all over the world arrive, excitement returns to the vast hallways.
Sophie, who works at the hotel as an intern, is busy making sure that everything goes according to plan. But unexpected problems keep arising, and some of the guests are not who they pretend to be. Very soon, Sophie finds herself right in the middle of a perilous adventure—and at risk of losing not only her job, but also her heart.
On Sale: January 28, 2020

Josh and three other campers at Simon Lake are high up on a mountain when an earthquake hits. The rest of the camp is wiped out in a moment—leaving Josh, Derrick, Brooke, and Shannon alone, hundreds of miles from the nearest town, with meager supplies, surrounded by dangerous Alaskan wildlife.

After a few days, it's clear no rescue is coming, and distant military activity in the skies suggests this natural disaster has triggered a political one.

Josh and his fellow campers face a struggle for survival in their hike back home—to an America they might not recognize.

On Sale: January 28, 2020