6 New Books To Add To Your TBR This June
6 New Books To Add To Your TBR This June
By Team Fierce Reads
Are you ready for some NEW BOOKS?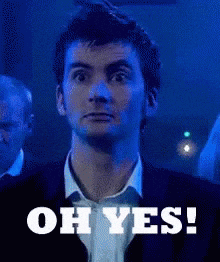 Well, we have some good news for you: the second half of June is packed with new releases! From lush and epic fantasy to mysterious historical fiction to incredible non-fiction, these shiny new books are everything you've been waiting for. Keep reading to learn more!
Youth, beauty, and the perils of fame combine in Zara Lisbon's Fake Plastic World, the suspenseful sequel to Fake Plastic Girl.
How badly do you want to be famous? What—or who—would you sacrifice?
These are the questions Justine Childs is forced to reckon with as the main suspect in the murder of It-girl Eva-Kate Kelly. Not long ago, Eva-Kate drew Justine into her orbit before meeting her untimely end in a Venice Beach canal.
Prosecutors and the public want to know: Did Justine, now a social media darling in her own right, kill her celebrity best friend? Can anyone be trusted to tell the truth? Justine has always wanted people to know her name—but not all notoriety is created equal.
On Sale: June 16, 2020
Travel to deep space and back again with The Mars Challenge, a nonfiction graphic novel for teens about the science and logistics of a manned mission to Mars.
Nadia is a teen with a dream: to be the first woman on Mars. But to get there, she's got to learn all she can about the science of spaceflight. It's a good thing her friend Eleanor is an Attitude Determination and Control Officer—basically, she pilots the International Space Station!
Eleanor takes Nadia on a conceptual journey through an entire crewed mission to Mars, and explains every challenge that must be overcome along the way; from escaping Earth's gravity well, to keeping the crew healthy as they travel through deep space, to setting up a Mars base, to having enough fuel for the trip home!
In The Mars Challenge, writer Alison Wilgus and artist Wyeth Yates bring the reader on a thrilling interplanetary voyage and clearly illustrate the scientific concepts and complex machinery involved. Humans can reach Mars in our lifetime—this book explains how it can be done.
On Sale: June 16, 2020

In Scorpion, the sequel to Jeff Sweat's futuristic thriller Mayfly, Jemma, Lady, and Pico all left the Holy Wood to seek answers to the End, and when they find the Old Guys—the only adults to have survived the original wipeout of everyone over the age of seventeen—they think they've found help at last.
But there's a lot the Old Guys aren't telling them. In fact, some of them don't seem interested in solving the End at all and just want Jemma and her friends to leave. Meanwhile, war is brewing among the tribes of the rest of the Children. Jemma's old home has fallen into disorder, and is far from prepared for battle. It won't be long before the fighting reaches Jemma and the Old Guys, if they even live to see it.
On Sale: June 23, 2020!
Exploring identity, class struggles, and high-stakes romance, Tanaz Bhathena's Hunted by the Sky is a gripping adventure set in a world inspired by medieval India.
Gul has spent her life running. She has a star-shaped birthmark on her arm, and in the kingdom of Ambar, girls with such birthmarks have been disappearing for years. Gul's mark is what caused her parents' murder at the hand of King Lohar's ruthless soldiers and forced her into hiding to protect her own life. So when a group of rebel women called the Sisters of the Golden Lotus rescue her, take her in, and train her in warrior magic, Gul wants only one thing: revenge.
Cavas lives in the tenements, and he's just about ready to sign his life over to the king's army. His father is terminally ill, and Cavas will do anything to save him. But sparks fly when he meets a mysterious girl—Gul—in the capital's bazaar, and as the chemistry between them undeniably grows, he becomes entangled in a mission of vengeance—and discovers a magic he never expected to find.
Dangerous circumstances have brought Gul and Cavas together at the king's domain in Ambar Fort...a world with secrets deadlier than their own.
On Sale: June 23, 2020!

1834. Sophia Thompson wants nothing more than to be one of the famed Bow Street Runners, London's most elite corps of detectives. Never mind that a woman has never before joined their ranks—and certainly never mind that her reclusive family has forbidden her from pursuing such an unladylike goal.
She gets the chance to prove her capabilities when an urgent letter arrives from her frantic cousin Daphne, begging Sophia to come look into the suspicious death of Daphne's brother.
As Sophia begins to unravel the tangled threads of the case—with the help of a charming young policeman—she soon realizes that the murderer may be even closer to her family than she ever suspected.
A twisty tale reminiscent of Jane Austen—with a dash of murder—Deadly Curious is perfect for fans of Kerri Maniscalco.
On Sale: June 23, 2020

Gloria Steinem was no stranger to injustice even from a young age.
Her mother, Ruth, having suffered a nervous breakdown at only 34, spent much of Gloria's childhood in and out of mental health facilities. And when Gloria was only 10 years old, her father divorced her mother and left for California, unable to bear the stress of caring for Ruth any longer. Gloria never blamed her mother for being unable to hold down a job to support them both after that, but rather blamed society's intrinsic hostility toward women, and working women in particular. This was the spark that lit a fire in her that would burn for decades, and continues to burn brightly today.
Throughout the years, Gloria Steinem is perhaps the single-most iconic figure associated with women's rights, her name practically synonymous with the word "feminism." Documenting everything from her boundary-pushing journalistic career to the foundation of Ms. magazine to being awarded the 2013 Presidential Medal of Freedom, Winifred Conkling's Ms. Gloria Steinem is a meticulously researched YA biography that is sure to satisfy even the most voracious of aspiring glass-ceiling smashers.
On Sale: June 30, 2020