7 Must Reads to Add to Your January TBR
January 1, 2023 | 12:00 PM
7 Must Reads to Add to Your January TBR
By Team Fierce Reads
It's the New Year, so you know what that means... NEW BOOKS!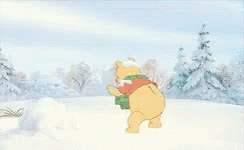 Happy New Year, bookworms!! We don't know about you, but one of our New Year's resolutions is to read a lot more books than we did last year. 📚 If you have the same goal, then get excited because we have a couple of must-reads to add to your TBR and to help you get a kickstart on your yearly reading goal!
Dark Testament
by Crystal Simone Smith
On Sale: January 3, 2023
In this extraordinary collection the award-winning poet Crystal Simone Smith gives voice to the mournful dead, their lives unjustly lost to violence, and to the grieving chorus of protestors in today's Black Lives Matter movement, in search of resilience and hope.
With poems found within the text of George Saunders's
Lincoln in the Bardo
, Crystal Simone Smith embarks on an uncompromising exploration of collective mourning and crafts a masterwork that resonates far beyond the page. These poems are visually stark, a gathering of gripping verses that unmasks a dialogue of tragic truths—the stories of lives taken unjustly and too soon. Bold and deeply affecting,
Dark Testament
is a remarkable reckoning with our present moment, a call to action, and a plea for a more just future.
We Are All So Good At Smiling
by Amber McBride
On Sale: January 10, 2023
They Both Die at the End meets The Bell Jar in this haunting, beautiful young adult novel-in-verse about clinical depression and healing from trauma, from National Book Award Finalist Amber McBride.
Whimsy is back in the hospital for treatment of clinical depression. When she meets a boy named Faerry, she recognizes they both have magic in the marrow of their bones. And when Faerry and his family move to the same street, the two start to realize that their lifelines may have twined and untwined many times before.
They are both terrified of the forest at the end of Marsh Creek Lane.
The Forest whispers to Whimsy. The Forest might hold the answers to the part of Faerry he feels is missing. They discover the Forest holds monsters, fairy tales, and pain that they have both been running from for 11 years.
Doomed: Sacco, Vanzetti, and the End of the American Dream
by John Florio and Ouisie Shapiro
On Sale: January 24, 2023
From John Florio and Emmy Award-winning writer Ouisie Shapiro comes a monumental YA nonfiction book about the heartbreaking case of Sacco and Vanzetti, two Italian immigrants who were wrongfully executed for murder.
In the early 1920s, a Red Scare gripped America. Many of those targeted were Italians, Eastern Europeans, and other immigrants. When an armed robbery resulting in the death of two people broke headlines in Massachusetts, Nicola Sacco and Bartolomeo Vanzetti - both Italian immigrants - were quick to be accused. A heated trial ensued, but through it all, the two men maintained their innocence. The controversial case quickly rippled past borders as it became increasingly clear that Sacco and Vanzetti were fated for a death sentence. Protests sprang up around the world to fight for their lives. Learn the tragic history we dare not repeat in
Doomed: Sacco, Vanzetti, and the End of the American Dream
, an action-packed, fast-paced nonfiction book filled with issues that still resonate today.
The Buried and the Bound
by Rochelle Hassan
On Sale: January 24, 2023
A contemporary fantasy YA debut from Rochelle Hassan about monsters, magic, and wicked fae, perfect for fans of The Darkest Part of the Forest and The Hazel Wood.
As the only hedgewitch in Blackthorn, Massachusetts—an uncommonly magical place—Aziza El-Amin has bargained with wood nymphs, rescued palm-sized fairies from house cats, banished flesh-eating shadows from the local park. But when a dark entity awakens in the forest outside of town, eroding the invisible boundary between the human world and fairyland, run-of-the-mill fae mischief turns into outright aggression, and the danger—to herself and others—becomes too great for her to handle alone. Leo Merritt is no stranger to magical catastrophes. On his sixteenth birthday, a dormant curse kicked in and ripped away all his memories of his true love. A miserable year has passed since then. He's road-tripped up and down the East Coast looking for a way to get his memories back and hit one dead end after another. He doesn't even know his true love's name, but he feels the absence in his life, and it's haunting. Desperate for answers, he makes a pact with Aziza: he'll provide much-needed backup on her nightly patrols, and in exchange, she'll help him break the curse. When the creature in the woods sets its sights on them, their survival depends on the aid of a mysterious young necromancer they're not certain they can trust. But they'll have to work together to eradicate the new threat and take back their hometown... even if it forces them to uncover deeply buried secrets and make devastating sacrifices.
The Minus-One Club
by Kekla Magoon
On Sale: January 24, 2023
From the acclaimed author of How It Went Down and Light It Up comes a moving contemporary YA novel about a group of teens whose lives have been upended by tragedy, and the bond they share to lift them out of their grief.
Fifteen-year-old Kermit Sanders knows grief and its all-encompassing shadows. After losing his beloved older sister in a tragic car accident, nothing quite punctures through the feelings of loss. Everywhere Kermit goes, he is reminded of her. But then Kermit finds a mysterious invitation in his locker, signed anonymously with "-1." He has no idea what he's in for, but he shows up to find out. Dubbed the "Minus-One Club," a group of his schoolmates has banded together as a form of moral support. The members have just one thing in common—they have all suffered the tragic loss of someone they loved. The usual dividing lines between high school classes and cliques don't apply inside the Minus-One Club, and Kermit's secret crush, the handsome and happy-go-lucky Matt (and only out gay student at school), is also a part of the group. Slowly, Matt's positive headstrong approach to life helps relieve Kermit of his constant despair. But as Kermit grows closer to Matt, the light of his new life begins to show the cracks beneath the surface. When Matt puts himself in danger by avoiding his feelings, Kermit must find the strength to not only lift himself back up but to help the rest of the group from falling apart.
Dream to Me
by Megan Paasch
On Sale: January 31, 2023
From debut author Megan Paasch comes Dream to Me, a YA contemporary fantasy about generational magic, grief, and what it takes to forgive ourselves.
Eva Sylvan didn't ask for any of this. Not the cross-country move with her sister to a town in the middle of nowhere, not the family estate, inherited from a late great-aunt, that's falling apart at the hinges, and definitely not the sudden death of her beloved father. So when the locals react with hostility to the very mention of her last name, Eva's pretty sure things can't get any worse. Until she has a dream about a gas station employee and the next day, he's in a coma. Until it happens again. Something sinister is lurking in the corners of Eva's dreams, something that's having devastating effects on the waking world. People are dropping left and right, and Eva finds herself squarely in the town's crosshairs. In order to defeat the shadows of her unconscious, Eva must not only unearth the magic tied to her family history, but she must confront the guilt that has been haunting her since her father's death. Only she can save the town from the dark power in her dreams - if the threat is truly even her dreams at all.
Promise Boys
by Nick Brooks
On Sale: January 31, 2023
Nick Brooks's Promise Boys is a trailblazing, blockbuster YA mystery about three teen boys of color who must investigate their principal's murder to clear their own names—for fans of Angie Thomas, Jason Reynolds, and Karen McManus.
The Urban Promise Prep School vows to turn boys into men. As students, J.B., Ramón, and Trey are forced to follow the prestigious "program's" strict rules. Extreme discipline, they've been told, is what it takes to be college bound, to avoid the fates of many men in their neighborhoods. This, the Principal Moore Method, supposedly saves lives. But when Moore ends up murdered and the cops come sniffing around, the trio emerges as the case's prime suspects. With all three maintaining their innocence, they must band together to track down the real killer before they are arrested. But is the true culprit hiding among them? This exquisitely taut thriller shines a glaring light on how the system too often condemns Black and Latinx teen boys to failure before they've even had a chance at success.