8 Can't-Miss Books That Hit Shelves This October
October 1, 2019 | 3:00 PM
8 Can't-Miss Books That Hit Shelves This October
By Team Fierce Reads
Fall has finally arrived!
And with it comes a stack of shiny new books.
Our October TBR stack is honestly everything we could ever hope and dream for. We've got an incredible new dystopian book from an all-time favorite author, set in an all-time favorite universe, dark and gritty fantasy, enthralling non-fiction, an exciting graphic novel, meaningful contemporary, and a Greek mythology retelling that will leave you in need of a Keeping Up With the Kardashians binge watch.
So keep reading to learn more about all 8 of our amazing new October releases!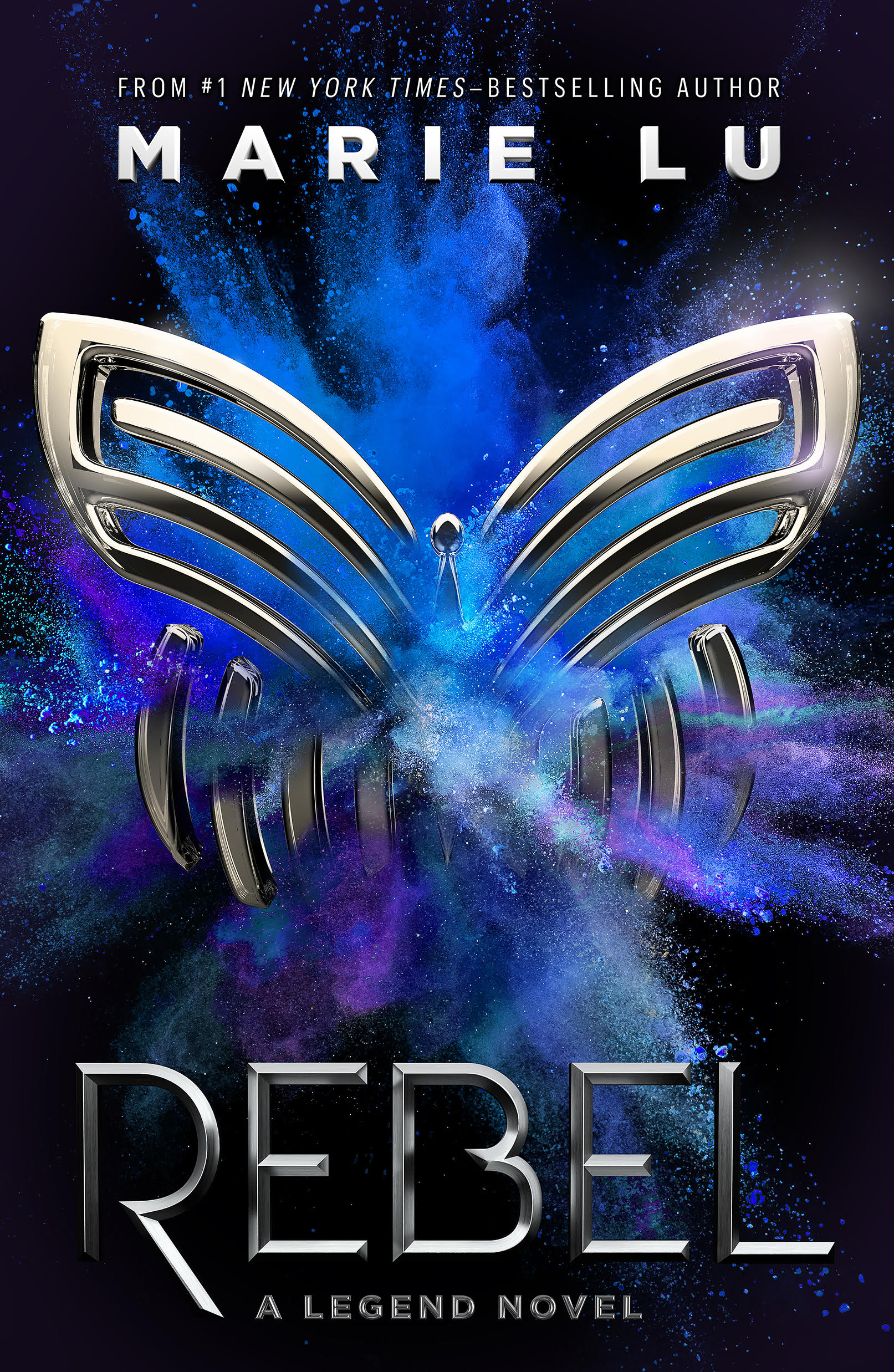 Rebel by Marie Lu
Eden Wing is a brilliant student. He's about to graduate a year early from Ross University of the Sciences, with honors, and already has an internship lined up back in the Republic. But most people don't introduce Eden this way. Instead, they say, "This is Eden, Daniel Wing's younger brother."
Ten years ago, Eden's brother Daniel was known as Day, the boy from the streets who led a revolution that saved the Republic of America. His name was spray-painted on walls, his profile splashed on both rebel pamphlets and wanted posters. He went from being a hunted criminal to a national hero in less than a year.
Day has spent the past decade piecing together his memory of his time in the Republic, pretending to enjoy life in Antarctica's capital, Ross City, and quietly hiding out from the world—even if it's meant giving up June, the great love of his life. As long as he can keep his little brother safe, that's all that matters . . .
But Eden isn't safe. As the two brothers struggle to accept who they've each become, they grow more distant from one another than they've ever been. Eden finds himself drawn deeper and deeper into Ross City's dark side, until even his legendary brother can't save him. At least not on his own.
When June suddenly steps back into Day's life, rekindling the flames of their romance, the pair team up to do whatever it takes to rescue Eden. But like the rest of the world, they may have underestimated Eden—what he's capable of, where his loyalties lie, and how hard he's willing to fight for what he believes.
With unmatched suspense and her signature cinematic storytelling, #1 New York Times bestselling author Marie Lu plunges readers back into the unforgettable world of Legend—for the most thrilling adventure yet. A truly grand finale.
On Sale: October 1, 2019
Into the Crooked Place begins a gritty two-book YA fantasy series from Alexandra Christo, the author of To Kill a Kingdom.
The streets of Creije are for the deadly and the dreamers, and four crooks in particular know just how much magic they need up their sleeve to survive.
Tavia, a busker ready to pack up her dark-magic wares and turn her back on Creije for good. She'll do anything to put her crimes behind her.
Wesley, the closest thing Creije has to a gangster. After growing up on streets hungry enough to swallow the weak whole, he won't stop until he has brought the entire realm to kneel before him.
Karam, a warrior who spends her days watching over the city's worst criminals and her nights in the fighting rings, making a deadly name for herself.
And Saxony, a resistance fighter hiding from the very people who destroyed her family, and willing to do whatever it takes to get her revenge.
Everything in their lives is going to plan, until Tavia makes a crucial mistake: she delivers a vial of dark magic—a weapon she didn't know she had—to someone she cares about, sparking the greatest conflict in decades. Now these four magical outsiders must come together to save their home and the world, before it's too late. But with enemies at all sides, they can trust nobody. Least of all each other.
On Sale: October 8, 2019
In Last Pick: Born to Run, the second volume of his graphic novel series, Jason Walz pairs vivid world-building and fast-paced adventure in a beautiful story of bravery, sacrifice, and sibling devotion.
Four years ago, aliens kidnapped most of mankind, leaving behind those they deemed unworthy—the "last picked."
The future for Sam is bleak and unthinkable. A galaxy away from her twin brother, she is a pawn in the aliens' bloody civil war. But with her new friend Mia, Sam has found a way to resist her captors and hold onto her humanity.
Back on Earth, Sam's twin, Wyatt, is leading a resistance of his own. With a ragtag army of the old, the young, and the disabled, he has a plan to bring the fight to his alien captors. But to defeat the aliens, Wyatt may need to befriend one.
On Sale: October 8, 2019

Mighty Moe by Rachel Swaby and Kit Fox
Rachel Swaby and Kit Fox present Mighty Moe, the untold true story of runner Maureen Wilton, whose world record-breaking marathon time at age 13 was met first with misogyny and controversy, but ultimately with triumph.
In 1967, a 13-year-old girl named Maureen Wilton set the women's world marathon record, running 26.2 miles in 3:15:23. Nicknamed "Little Mo" by her track teammates, Wilton was already a headline-making athlete. But her accomplishment was greeted with controversy and misogynistic accusations of cheating. Wilton receded into the background, left the sport, and kept her achievement secret.
This is the story of what happened, and how Maureen found her way back to the sport decades later as the mother of a young runner herself.
Introduction by Shalane Flanagan, winner of the 2017 NYC Marathon; afterword by Katherine Switzer, first official female participant of the Boston Marathon in 1967.
On Sale: October 15, 2019

Greek mythology meets the Kardashians in Emily Roberson's Lifestyles of Gods and Monsters, a fresh, fast-paced debut young adult novel about celebrity culture, family dynamics, and finding love amidst it all.
Sixteen-year-old Ariadne's whole life is curated and shared with the world. Her royal family's entertainment empire is beloved by the tabloids, all over social media, and the hottest thing on television. The biggest moneymaker? The Labyrinth Contest, a TV extravaganza in which Ariadne leads fourteen teens into a maze to kill a monster. To win means endless glory; to lose means death. In ten seasovns, no one has ever won.
When the gorgeous, mysterious Theseus arrives at the competition and asks Ariadne to help him to victory, she doesn't expect to fall for him. He might be acting interested in her just to boost ratings. Their chemistry is undeniable, though, and she can help him survive. If he wins, the contest would end for good. But if she helps him, she doesn't just endanger her family's empire—the monster would have to die. And for Ariadne, his life might be the only one worth saving.
Ariadne's every move is watched by the public and predestined by the gods, so how can she find a way to forge her own destiny and save the people she loves?
On Sale: October 22, 2019

Told in a series of vignettes from multiple viewpoints, Kekla Magoon's Light It Up is a powerful, layered story about injustice and strength—as well as an incredible follow-up to the highly acclaimed novel How It Went Down.
A girl walks home from school. She's tall for her age. She's wearing her winter coat. Her headphones are in. She's hurrying.
She never makes it home.
In the aftermath, while law enforcement tries to justify the response, one fact remains: a police officer has shot and killed an unarmed thirteen-year-old girl. The community is thrown into upheaval, leading to unrest, a growing movement to protest the senseless taking of black lives, and the arrival of white supremacist counter-demonstrators.
On Sale: October 22, 2019

Everyone has a soul. Some are beautiful gardens, others are frightening dungeons. Soulwalkers—like Kamai and her mother—can journey into other people's souls while they sleep. 
But no matter where Kamai visits, she sees the black door. It follows her into every soul, and her mother has told her to never, ever open it. 
When Kamai touches the door, it is warm and beating, like it has a pulse. When she puts her ear to it, she hears her own name whispered from the other side. And when tragedy strikes, Kamai does the unthinkable: she opens the door. 
A.M. Strickland's imaginative dark fantasy features court intrigue and romance, a main character coming to terms with her asexuality, and twists and turns as a seductive mystery unfolds that endangers not just Kamai's own soul, but the entire kingdom...
On Sale: October 29, 2019

Girls with few choices have to make tough decisions on their own.
Four teenage girls. Four different stories. What they all have in common is that they're dealing with unplanned pregnancies.
In rural Georgia, Izella is wise beyond her years, but burdened with the responsibility of her older sister, Ola, who has found out she's pregnant. Their young neighbor, Missippi, is also pregnant, but doesn't fully understand the extent of her predicament. When her father sends her to Chicago to give birth, she meets the final narrator, Susan, who is white and the daughter of an anti-choice senator.
Randi Pink masterfully weaves four lives into a larger story–as timely as ever–about a woman's right to choose her future. 
On Sale: October 29, 2019