9 New Releases For Your June TBR
9 New Releases For Your June TBR
By Team Fierce Reads
Get your TBRs ready because new June books have arrived!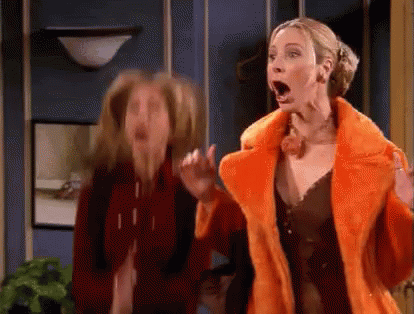 If you love: - Heart-pounding thrillers - Compelling contemporary - Historical fiction - Charming mysteries - Epic fantasy - Stunning graphic novels - Brilliant sci-fi Then we have just the book rec for you! Keep reading for the full list of new releases coming to a bookstore near you this month.
Ace of Spades
by Faridah Àbíké-Íyímídé On Sale: June 1, 2021
Gossip Girl meets Get Out in Ace of Spades, a YA contemporary thriller by debut author Faridah Àbíké-Íyímídé about two students, Devon & Chiamaka, and their struggles against an anonymous bully.
When two Niveus Private Academy students, Devon Richards and Chiamaka Adebayo, are selected to be part of the elite school's senior class prefects, it looks like their year is off to an amazing start. After all, not only does it look great on college applications, but it officially puts each of them in the running for valedictorian, too. Shortly after the announcement is made, though, someone who goes by Aces begins using anonymous text messages to reveal secrets about the two of them that turn their lives upside down and threaten every aspect of their carefully planned futures. As Aces shows no sign of stopping, what seemed like a sick prank quickly turns into a dangerous game, with all the cards stacked against them. Can Devon and Chiamaka stop Aces before things become incredibly deadly?
A Night Twice As Long
by Andrew Simonet On Sale: June 1, 2021
The blackout has been going on for three weeks. But Alex feels like she's been living in the dark for a year, ever since her brother, who has autism, was removed from the house, something Alex blames herself for. So when her best friend, Anthony, asks her to trek to another town to figure out the truth about the blackout, Alex says yes. On a journey that ultimately takes all day and night, Alex's relationships with Anthony, her brother, and herself will transform in ways that change them all forever. In this honest and gripping young adult novel, Andrew Simonet spins a propulsive tale about what it means to turn on the lights and look at what's real.
A Sisterhood of Secret Ambitions
by Sheena Boekweg
On Sale: June 1, 2021
A teen girl, backed by a secret society of powerful women, competes to make an 18-year-old future President fall in love with her in Sheena Boekweg's compelling new YA novel, A Sisterhood of Secret Ambitions.
Behind every powerful man is a trained woman, and behind every trained woman is the Society. It started with tea parties and matchmaking but is now a countrywide secret. Gossips pass messages in recipes, Spinsters train to fight, and women work together to grant safety to abused women and children. The Society is more than oaths—it is sisterhood and purpose. In 1926, seventeen-year-old Elsie is dropped off in a new city with four other teenage girls. All of them have trained together since childhood to become the Wife of a powerful man. But when they learn that their next target is earmarked to become President, their mission becomes more than just an assignment; this is a chance at the most powerful position in the Society. All they have to do is make one man fall in love with them first.
The Marvelous
by Claire Kann
On Sale: June 8, 2021
From the author of Let's Talk About Love and If It Makes You Happy, this exuberant YA novel follows six teens locked together in a mansion, contending for a life-changing cash prize in a competition run by a reclusive heiress.
Everyone thinks they know Jewel Van Hanen. Heiress turned actress turned social media darling who created the massively popular video-sharing app, Golden Rule. After mysteriously disappearing for a year, Jewel makes her dramatic return with an announcement: she has chosen a few lucky Golden Rule users to spend an unforgettable weekend at her private estate. But once they arrive, Jewel ingeniously flips the script: the guests are now players in an elaborate estate-wide game. And she's tailored every challenge and obstacle to test whether they have what it takes to win—at any cost. Told from the perspective of three dazzling players—Nicole: the new queen of Golden Rule; Luna: Jewel's biggest fan; and Stella: a brilliant outsider—this novel will charm its way into your heart and keep you guessing how it all ends because money isn't the only thing at stake.
The Sea is Salt and So Am I
by Cassandra Hartt
On Sale: June 8, 2021
I'll Give You the Sun meets Normal People in Cassandra Hartt's The Sea Is Salt and So Am I, a stunning YA contemporary debut that asks if the secrets we keep and the people we love can change who we are.
West Finch is one hurricane away from falling into the sea. Yet sixteen-year-old Harlow Prout is determined to save her small Maine hometown. If only she could stop getting in her own way and find someone, anyone, willing to help. But her best friend Ellis MacQueen "fixes" problems by running away from them—including his broken relationship with his twin brother, Tommy. And Tommy's depression has hit a new low, so he's not up for fixing anything. In the wake of the town's latest devastating storm, Tommy goes out for a swim that he doesn't intend to survive. It's his unexpected return that sets into motion a sea change between these three teens. One that tests old loyalties, sparks new romance, and uncovers painful secrets. And nothing stays secret in West Finch for long.
Nothing Can Possibly Go Wrong
by Prudence Shen and Faith Erin Hicks
On Sale: June 22, 2021
You wouldn't expect Nate and Charlie to be friends. Charlie's the laid-back captain of the basketball team. Nate is the neurotic, scheming president of the robotics club. But they are friends, however unlikely—until Nate declares war on the cheerleaders and the cheerleaders retaliate by making Charlie their figurehead in the ugliest class election campaign the school has ever seen. At stake? Student group funding that will either cover a robotics competition or new cheerleading uniforms, but not both. Bad sportsmanship? Sure. Chainsaws? Why not. Running away from home on Thanksgiving to illicitly enter a televised robot deathmatch? Let's do this!
Rising Like a Storm
by Tanaz Bhathena
On Sale: June 22, 2021
In the concluding installment to the Wrath of Ambar duology from masterful author Tanaz Bhathena, Gul and Cavas must unite their magical forces—and hold onto their growing romance—to save their kingdom from tyranny.
With King Lohar dead and a usurper queen in power, Gul and Cavas face a new tyrannical government that is bent on killing them both. Their roles in King Lohar's death have not gone unnoticed, and the new queen is out for blood. What she doesn't know is that Gul and Cavas have a connection that runs deeper than romance, and together, they just might have the strength and magic to end her for good. Then a grave mistake ends with Cavas taken prisoner by the government. Gul must train an army of warriors alone. With alliances shifting and the thirst for vengeance growing, the fate of Ambar seems ever more uncertain. It will take every ounce of strength, love, and sacrifice for Gul and Cavas to reach their final goal—and build a more just world than they've ever known.
Darling
by K. Ancrum
On Sale: June 22, 2021
A teen girl finds herself lost on a dangerous adventure in this YA thriller by the acclaimed author of The Wicker King and The Weight of the Stars—reimagining Peter Pan for today's world.
On Wendy Darling's first night in Chicago, a boy called Peter appears at her window. He's dizzying, captivating, beautiful—so she agrees to join him for a night on the town. Wendy thinks they're heading to a party, but instead they're soon running in the city's underground. She makes friends—a punk girl named Tinkerbelle and the lost boys Peter watches over. And she makes enemies—the terrifying Detective Hook, and maybe Peter himself, as his sinister secrets start coming to light. Can Wendy find the courage to survive this night—and make sure everyone else does, too? Acclaimed author K. Ancrum has re-envisioned Peter Pan with a central twist that will send all your previous memories of J. M. Barrie's classic permanently off to Neverland.
Gearbreakers
by Zoe Hana Mikuta
On Sale: June 29, 2021
Two girls on opposite sides of a war discover they're fighting for a common purpose—and falling for each other—in Zoe Hana Mikuta's high-octane debut Gearbreakers, perfect for fans of Pacific Rim, Pierce Brown's Red Rising Saga, and Marie Lu's Legend series.
We went past praying to deities and started to build them instead...
The shadow of Godolia's tyrannical rule is spreading, aided by their giant mechanized weapons known as Windups. War and oppression is an everyday constant for the people of the Badlands, who live under the thumb of their cruel Godolian overlords. Eris Shindanai is a Gearbreaker, a brash young rebel who specializes in taking down Windups from the inside. When one of her missions goes awry and she finds herself in a Godolian prison, Eris meets Sona Steelcrest, a cybernetically enhanced Windup pilot. At first Eris sees Sona as her mortal enemy, but Sona has a secret: She has intentionally infiltrated the Windup program to destroy Godolia from within. As the clock ticks down to their deadliest mission yet, a direct attack to end Godolia's reign once and for all, Eris and Sona grow closer—as comrades, friends, and perhaps something more.