9 Perfect Standalone Books to Give as a Gift This Holiday Season (Genre Edition!)
December 5, 2019 | 2:00 PM
9 Perfect Standalone Books to Give as a Gift This Holiday Season (Genre Edition!)
By Team Fierce Reads
Do you love standalones but sometimes wish you could read one had more to it than just romance and/or drama?
Good news!
We've put together a list of 9 standalone books that have a little something extra. Whether you're looking to read about thieving drag queens, aliens, badass warriors, something truly spooky, epic fantasy, robot princesses, or astonishing magic, we've got just the book for you (or a friend/family member you're still shopping for this holiday season!).
THRILLERS
opens in a new window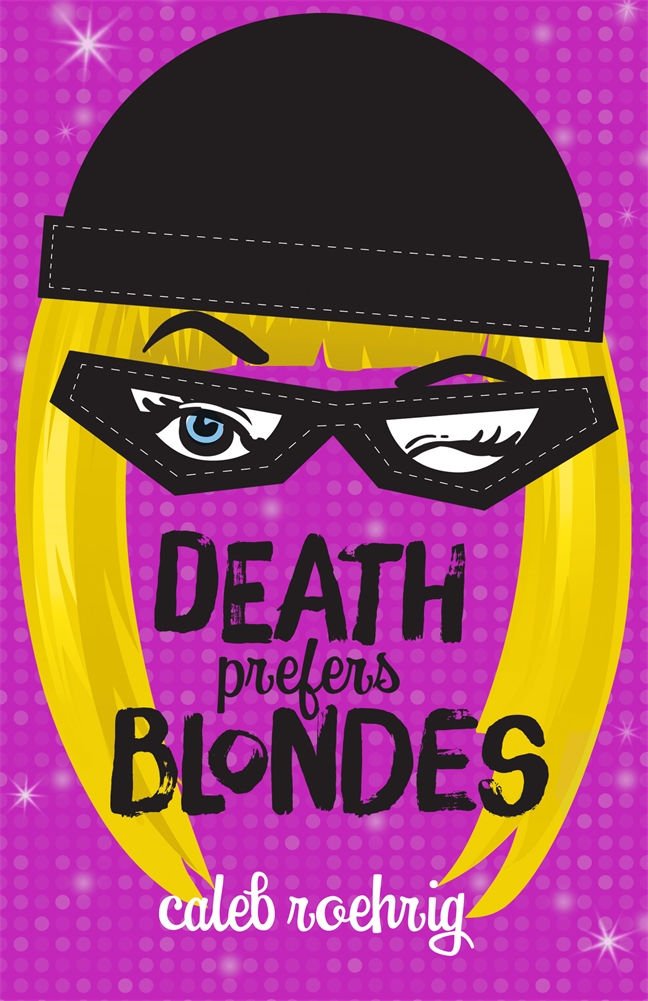 Teenage socialite Margo Manning leads a dangerous double life. By day, she dodges the paparazzi while soaking up California sunshine. By night, however, she dodges security cameras and armed guards, pulling off high-stakes cat burglaries with a team of flamboyant young men. In and out of disguise, she's in all the headlines.
But then Margo's personal life takes a sudden, dark turn, and a job to end all jobs lands her crew in deadly peril. Overnight, everything she's ever counted on is put at risk. Backs against the wall, the resourceful thieves must draw on their special skills to survive. But can one rebel heiress and four kickboxing drag queens withstand the slings and arrows of truly outrageous fortune? Or will a mounting sea of troubles end them — for good?
opens in a new window
Siblings Liv and Jory Brewer have grown up resenting one another. Liv—former pageant queen and reality-TV star—was groomed for a life in the spotlight, while her older brother Jory, born with a partial facial paralysis, was left in the shadows. The only thing they have in common is contempt for their parents.
Now Liv is suing her mom and dad for emancipation, and Jory views the whole thing as yet another attention-getting spectacle. But on the day of the hearing, their parents mysteriously vanish, and the siblings are forced to work together. Liv feels certain she knows where they are and suspects that Jory knows more than he's telling... which is true.
What starts as a simple overnight road trip soon takes a turn for the dangerous and surreal. And as the duo speeds through the deserts of Nevada, brother and sister will unearth deep family secrets that force them to relive their pasts as they try to retain a grip on the present.
opens in a new window
At the very southern tip of South America looms an isolated finishing school. Legend has it that the land will curse those who settle there. But for Mavi—a bold Buenos Aires native fleeing the military regime that took her mother—it offers an escape to a new life as a young teacher to Argentina's elite girls.
Mavi tries to embrace the strangeness of the imposing house—despite warnings not to roam at night, threats from an enigmatic young man, and rumors of mysterious Others. But one of Mavi's ten students is missing, and when students and teachers alike begin to behave as if possessed, the forces haunting this unholy cliff will no longer be ignored.
One of these spirits holds a secret that could unravel Mavi's existence. In order to survive she must solve a cosmic mystery—and then fight for her life.
opens in a new window
When a deadly shooting breaks out in a Portland shopping mall, a diverse group of teens ends up trapped behind a store's security shutter. To her own surprise, seventeen-year-old Miranda finds the others looking to her as their leader. But she's hiding a big secret—and she's not the only one. The group has only three choices: Run, hide, or fight back. The wrong decision will have fatal consequences.

In her masterful style, April Henry crafts an unrelenting thriller with empowering teen heroes. For fans of the breakout YA mysteries This Is Where It Ends and One of Us Is Lying.
PARANORMAL
opens in a new window
Nell Martin is moving again, this time to the Winslow Grand Hotel, built in 1878. As Nell is settling in, strange things begin to happen. Doors lock of their own accord, writing appears on bathroom walls—and most horrifying of all—visions of a dead boy permeate her waking life. Thinking it was her mind playing tricks on her, she soon finds the past and the present colliding as she learns horrific details of a murder that happened at the hotel in 1905 involving a girl named Lea.
Nell and a mysterious bellboy must relive that day in hopes of finally breaking a curse that imprisons them both. And Nell discovers what truly links her to the history of the Winslow Grand Hotel.
FANTASY
opens in a new window
Everyone has a soul. Some are beautiful gardens, others are frightening dungeons. Soulwalkers—like Kamai and her mother—can journey into other people's souls while they sleep.
But no matter where Kamai visits, she sees the black door. It follows her into every soul, and her mother has told her to never, ever open it.
When Kamai touches the door, it is warm and beating, like it has a pulse. When she puts her ear to it, she hears her own name whispered from the other side. And when tragedy strikes, Kamai does the unthinkable: she opens the door.
A.M. Strickland's imaginative dark fantasy features court intrigue and romance, a main character coming to terms with her asexuality, and twists and turns as a seductive mystery unfolds that endangers not just Kamai's own soul, but the entire kingdom...
opens in a new window
18-year-old Rasmira has always been both praised and scorned for her talents. As her father's chosen heir, she has trained her whole life to become a warrior and lead her village. Fortunately, her long wait is almost over and after she passes her coming-of age trial, she'll finally be able to live on her own and not have to deal with her mother's constant rejection, or the jealousy of her peers. Perhaps then she will be able to be both a warrior and a woman.
But when trial day arrives, everything goes terribly wrong. Her test is sabotaged, and by law all those who fail are banished and given an impossible quest to reclaim their honor in death. And Rasmira is given the most difficult quest of them all: She must kill the oppressive deity who claims tribute from her village every year or die in the attempt.
Rasmira sets off into the wild, but outside she finds more than just savage beasts. Two boys with twisted pasts and different skills faced similar banishments the previous year and are now living in the wild until they can attempt their own impossible quests. And despite herself, Rasmira begins to hope that by working together they might all accomplish the impossible.
SCI-FI
opens in a new window
Glimmering like a jewel behind its gateway, The Kingdom™ is an immersive fantasy theme park where guests soar on virtual dragons, castles loom like giants, and bioengineered species—formerly extinct—roam free.
Ana is one of seven Fantasists, beautiful "princesses" engineered to make dreams come true. When she meets park employee Owen, Ana begins to experience emotions beyond her programming including, for the first time… love.
But the fairytale becomes a nightmare when Ana is accused of murdering Owen, igniting the trial of the century. Through courtroom testimony, interviews, and Ana's memories of Owen, emerges a tale of love, lies, and cruelty—and what it truly means to be human.
opens in a new window
An original young adult novel of the Alien universe.
Olivia and her twin sister Viola have been dragged around the universe for as long as they can remember. Their parents, both xenobiologists, are always in high demand for their research into obscure alien biology.
Just settled on a new colony world, they discover an alien threat unlike anything they've ever seen. And suddenly the sisters' world is ripped apart.
On the run from terrifying aliens, Olivia's knowledge of xenobiology and determination to protect her sister are her only weapons as the colony collapses into chaos. But then a shocking family secret bursts open—one that's as horrifying to Olivia as the aliens surrounding them.
The creatures infiltrate the rich wildlife on this virgin colony world—and quickly start adapting. Olivia's going to have to adapt, too, if she's going to survive...