Cover Reveal for The Girl Who Fell Beneath the Sea by Axie Oh
Cover Reveal for The Girl Who Fell Beneath the Sea by Axie Oh
By Team Fierce Reads
Are you ready for an absolutely stunning cover reveal?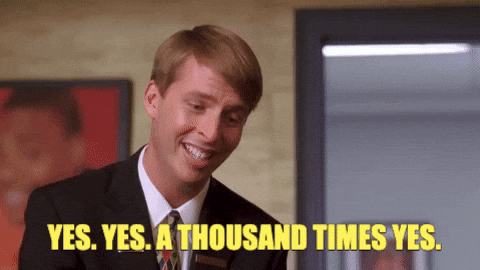 But before we finally share the gorgeous cover for The Girl Who Fell Beneath the Sea, here's a little bit from the author, Axie Oh, about how she feels about the cover and how it relates to the book.
The Girl Who Fell Beneath the Sea
is the book of my heart. For seven years—eight, when it's published next February—I have dreamed of publishing this book, faced doubt and rejection, but I never gave up because I believed in Mina's story. And so, to have not only a cover, but 
this 
cover, this beautiful, lush, vibrant, 
magical 
cover, is a feeling beyond anything I can express in words. I am truly, gratefully, dazzlingly happy.
Where to begin with artist Kuri Huang's gorgeous art? When I first saw it, I felt like I'd fallen into a fairy tale. There are so many beautifully rendered details—the Red String of Fate that plays such a pivotal role in the story (in East Asian mythology, the Red String of Fate connects soul mates), the lotus flowers that are a nod to the original folktale, as well as the Korean magpie. And her hanbok, with the elegant jacket and her skirt that is the sea. Lastly, the shadowy figure in the background—who is he? Soon, you'll find out!
I can't wait for the world to read Mina's story, a story that's so rooted in everything I love—Korean myths and legends, twists and reveals, friendship and family, adventure, and romance.
To have a cover that expresses the soul of a book is truly an author's dream come true. Thank you again to Kuri, and to the design team, for fulfilling mine.
Axie Oh's The Girl Who Fell Beneath the Sea is an enthralling feminist retelling of the classic Korean folktale "The Tale of Shim Cheong," perfect for fans of Wintersong, Uprooted, and Miyazaki's Spirited Away.
Deadly storms have ravaged Mina's homeland for generations. Floods sweep away entire villages, while bloody wars are waged over the few remaining resources. Her people believe the Sea God, once their protector, now curses them with death and despair. In an attempt to appease him, each year a beautiful maiden is thrown into the sea to serve as the Sea God's bride, in the hopes that one day the "true bride" will be chosen and end the suffering. Many believe that Shim Cheong, the most beautiful girl in the village—and the beloved of Mina's older brother Joon—may be the legendary true bride. But on the night Cheong is to be sacrificed, Joon follows Cheong out to sea, even knowing that to interfere is a death sentence. To save her brother, Mina throws herself into the water in Cheong's stead. Swept away to the Spirit Realm, a magical city of lesser gods and mythical beasts, Mina seeks out the Sea God, only to find him caught in an enchanted sleep. With the help of a mysterious young man named Shin—as well as a motley crew of demons, gods and spirits—Mina sets out to wake the Sea God and bring an end to the killer storms once and for all. But she doesn't have much time: A human cannot live long in the land of the spirits. And there are those who would do anything to keep the Sea God from waking…
Art by Kuri Huang, cover design by Rich Deas
On Sale: February 22, 2022
Add it on Goodreads