Cover Reveal for The Marvelous by Claire Kann
January 13, 2021 | 12:00 PM
Cover Reveal for The Marvelous by Claire Kann
By Team Fierce Reads
It's time to reveal the cover for The Marvelous by Claire Kann!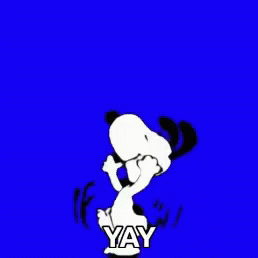 But before we finally share this gorgeous cover, here's a little bit from the author herself about how she feels about the cover and how it relates to her latest novel.
The rumors are true: most authors don't get to decide what their covers look like. They may get some input, but ultimately, an entire publishing team is responsible for making that decision. And I'll be honest with you: having the three narrators on the cover wasn't my first choice.
The Marvelous
is a joyful, tongue-in-cheek novel that flirts with quite a few genres. Comedy, mystery, romance, adventure—there's a little bit of everything in there. I had hoped to have a cover that could express all of that, which admittedly was a pretty hefty order. This cover, pink and sparkly, manages to zero in on the heart of
The Marvelous
: the characters. Stella, bespectacled and brilliant, she's wit personified and clever to a fault. Nicole, as talented as she is tall, admirably always follows her compassionate heart. And Luna, fifteen and fearless, she's as loyal as they come and precisely where she wants to be—front and center to protect everyone else. And also to win. I hope when readers pick this book up, they have a good time. I hope they laugh. I hope they scream in surprise because they solved all the clues but were still surprised by the ending. Because in the wise words of Nicole's dad:
you have to play the game before it plays you.
So, are you ready to see the cover?
. . .
We're definitely ready to show it to you!!!
. . .
Ok, here it is!
From the author of Let's Talk About Love and If It Makes You Happy, this exuberant YA Novel follows six teens locked together in a mansion, contending for a life-changing cash prize in a competition run by a reclusive heiress.
Everyone thinks they know Jewel Van Hanen. Heiress turned actress turned social media darling who created the massively popular video-sharing app, Golden Rule. After mysteriously disappearing for a year, Jewel makes her dramatic return with an announcement: she has chosen a few lucky Golden Rule users to spend an unforgettable weekend at her private estate. But once they arrive, Jewel ingeniously flips the script: the guests are now players in an elaborate estate-wide game. And she's tailored every challenge and obstacle to test whether they have what it takes to win—at any cost. Told from the perspective of three dazzling players—Nicole: the new queen of Golden Rule; Luna: Jewel's biggest fan; and Stella: a brilliant outsider—this novel will charm its way into your heart and keep you guessing how it all ends because money isn't the only thing at stake.
Art by Rachelle Baker, cover design by Liz Dresner On Sale: June 8, 2021 Add it on Goodreads