8 Excellent New Books Coming Out This September
September 2, 2020 | 10:00 AM
8 Excellent New Books Coming Out This September
By Team Fierce Reads
Can you believe it's time to talk about new September books???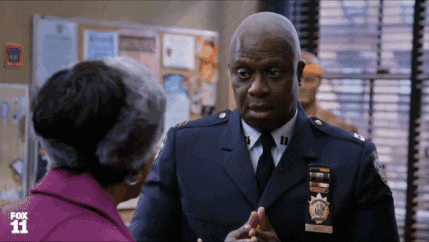 This month we've got a paranormal ghost story, a chilling anthology full of vampire stories, soaring epic fantasy, harrowing sci-fi, an amazing graphic novel, moving non-fiction, and an eerie thriller that will keep you up way past your bedtime. We could keep gushing about how much we love all of these books, but instead we'll let you read the official book summaries and decide how to stack all eight of these books on your TBR for yourself.
opens in a new window
A trans boy determined to prove his gender to his conservative Latinx family summons a ghost who refuses to leave in Aiden Thomas's paranormal YA debut Cemetery Boys.
Yadriel has summoned a ghost, and now he can't get rid of him. When his traditional Latinx family has problems accepting his true gender, Yadriel becomes determined to prove himself a real brujo. With the help of his cousin and best friend Maritza, he performs the ritual himself, and then sets out to find the ghost of his murdered cousin and set it free. However, the ghost he summons is actually Julian Diaz, the school's resident bad boy, and Julian is not about to go quietly into death. He's determined to find out what happened and tie off some loose ends before he leaves. Left with no choice, Yadriel agrees to help Julian, so that they can both get what they want. But the longer Yadriel spends with Julian, the less he wants to let him leave.
On Sale: September 1, 2020
opens in a new window
Flamer by Mike Curato
I know I'm not gay. Gay boys like other boys. I hate boys. They're mean, and scary, and they're always destroying something or saying something dumb or both.
I hate that word. Gay. It makes me feel . . . unsafe.
It's the summer between middle school and high school, and Aiden Navarro is away at camp. Everyone's going through changes—but for Aiden, the stakes feel higher. As he navigates friendships, deals with bullies, and spends time with Elias (a boy he can't stop thinking about), he finds himself on a path of self-discovery and acceptance.
On Sale: September 1, 2020
opens in a new window
The Last Prophet has been found, yet he sees destruction ahead.
In this sequel to the critically-acclaimed There Will Come a Darkness, kingdoms have begun to fall to a doomsday cult, the magical Graced are being persecuted, and an ancient power threatens to break free. But with the world hurtling toward its prophesized end, Anton's haunting vision reveals the dangerous beginnings of a plan to stop the Age of Darkness.
As Jude, Keeper of the Order of the Last Light, returns home in disgrace, his quest to aid the Prophet is complicated by his growing feelings for Anton. Meanwhile, the assassin known as the Pale Hand will stop at nothing to find her undead sister before she dies for good, even if it means letting the world burn. And in Nazirah, Hassan, the kingdom-less Prince, forms a risky pact to try to regain his throne. When the forces of light and darkness collide in the City of Mercy, old wounds are reopened, new alliances are tested, and the end of the world begins.
The Age of Darkness trilogy is perfect for fans of Throne of Glass, Children of Blood and Bone, and An Ember in the Ashes.
On Sale: September 1, 2020
opens in a new window
The war on the ground has ended, but the war with the sky has just begun. After the Siege of the Six Villages, the ghost eagles have trapped Uztaris on both sides of the conflict. The villagers and Kartami alike hide in caves, huddled in terror as they await nightly attacks. Kylee aims to plunge her arrows into each and every ghost eagle; in her mind, killing the birds is the only way to unshackle the city's chains. But Brysen has other plans. While the humans fly familiar circles around each other, the ghost eagles create schemes far greater and more terrible than either Kylee or Brysen could have imagined. Now, the tug-of-war between love and power begins to fray, threatening bonds of siblinghood and humanity alike.
On Sale: September 1, 2020
opens in a new window
Channel Kindness by Born This Way Foundation Reporters with Lady Gaga
Lady Gaga has always believed in the importance of being yourself, being kind to yourself, and being kind to others, no matter who they are or where they come from. With that sentiment in mind, she and her mother, Cynthia Germanotta, founded Born This Way Foundation, a nonprofit organization dedicated to making the world a kinder and braver place. Through the years, they've collected stories of kindness, bravery and resilience from young people all over the world, proving that kindness truly is the universal language. And now, we invite you to read these stories and follow along as each and every young author finds their voice just as Lady Gaga has found hers. Within these pages, you'll meet young changemakers who found their inner strength, who prevailed in the face of bullies, who started their own social movements, who decided to break through the mental health stigma and share how they felt, who created safe spaces for LGBTQ+ youth, and who have embraced kindness with every fiber of their being by helping others without the expectation of anything in return.
On Sale: September 22, 2020
opens in a new window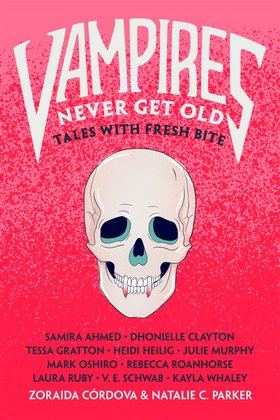 Vampires Never Get Old edited by Zoraida Córdova and Natalie C. Parker
In this delicious new collection, you'll find stories about lurking vampires of social media, rebellious vampires hungry for more than just blood, eager vampires coming out—and going out for their first kill—and other bold, breathtaking, dangerous, dreamy, eerie, iconic, powerful creatures of the night. Welcome to the evolution of the vampire—and a revolution on the page.
Vampires Never Get Old
includes stories by authors both bestselling and acclaimed, including Samira Ahmed, Dhonielle Clayton, Zoraida Córdova and Natalie C. Parker, Tessa Gratton, Heidi Heilig, Julie Murphy, Mark Oshiro, Rebecca Roanhorse, Laura Ruby, Victoria "V. E." Schwab, and Kayla Whaley.
On Sale: September 22, 2020
opens in a new window
After their world-famous mother disappeared under mysterious circumstances, Manon and Thais left their remote Mediterranean home—sent away by their pharma-tech tycoon father. Opposites in every way, the sisters drifted apart in their grief. Yet their mother's unfinished story still haunts them both, and they can't put to rest the possibility that she is still alive. Lured home a decade later, Manon and Thais discover their mother's legendary last work, long thought lost: White Fox, a screenplay filled with enigmatic metaphors. The clues in this dark fairytale draw them deep into society's surreal underbelly, into the twisted secrets hidden by their glittering family, to reveal the truth about their mother—and themselves.
On Sale: September 22, 2020
opens in a new window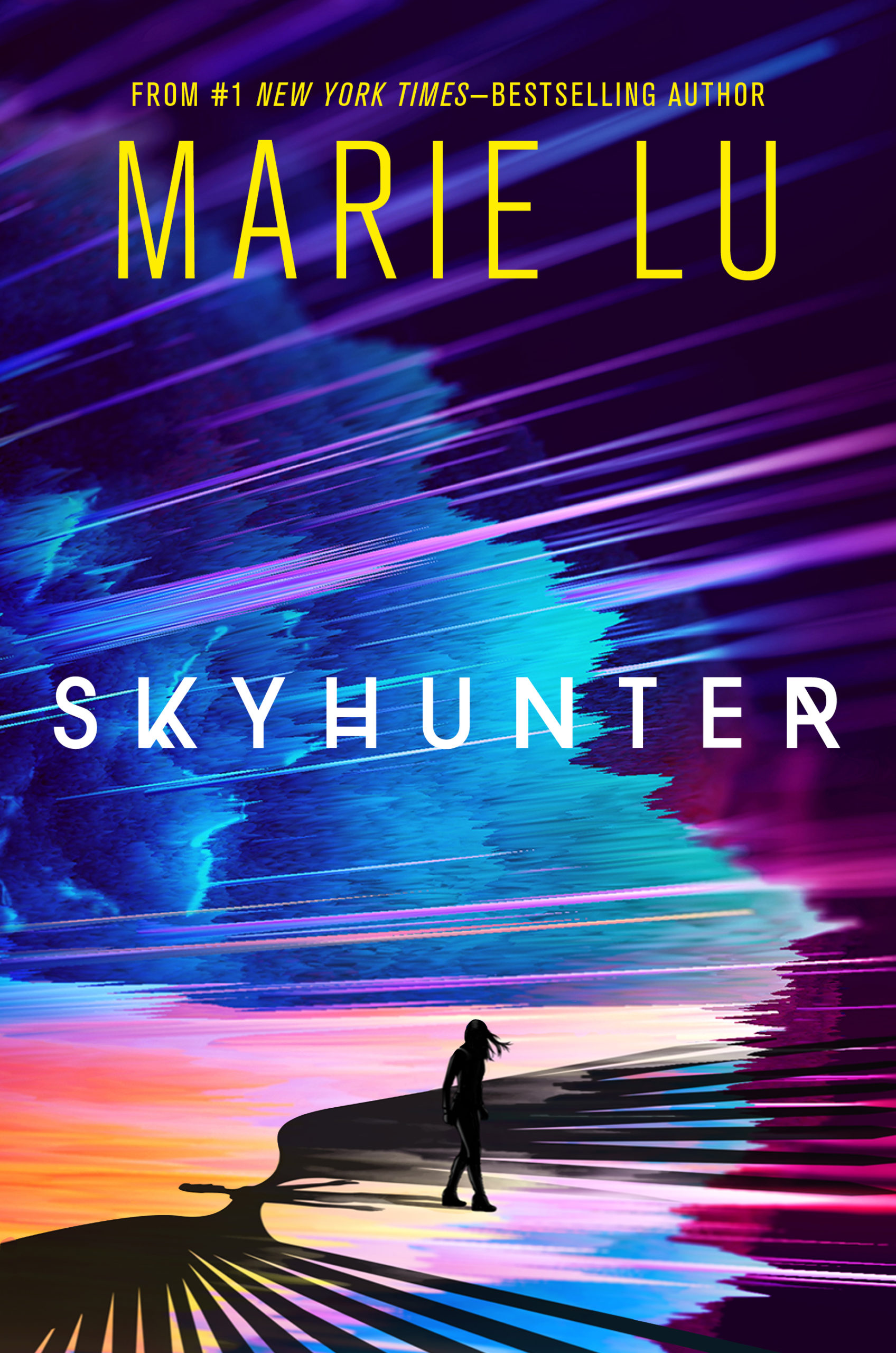 Skyhunter by Marie Lu
In this novel laced with adrenaline and filled with nonstop action, #1 New York Times–bestselling author Marie Lu creates an immersive world broken by war where the only hope against overwhelming evil lies with a team of young warriors willing to sacrifice everything to save what they love. The Karensa Federation has conquered a dozen countries, leaving Mara as one of the last free nations in the world. Refugees flee to its borders to escape a fate worse than death—transformation into mutant war beasts known as Ghosts, creatures the Federation then sends to attack Mara. The legendary Strikers, Mara's elite fighting force, are trained to stop these monsters. But as the number of Ghosts grows and Karensa closes in, defeat seems inevitable. Still, one Striker refuses to give up hope. Robbed of her voice and home, Talin Kanami knows firsthand the brutality of the Federation. Their cruelty forced her and her mother to seek asylum in a country that finds their people repugnant. She finds comfort only with a handful of fellow Strikers who have pledged their lives to one another, soldiers determined to push Karensa back at all costs. After another devastating battle, Mara seems ready to fall. But when a mysterious prisoner is brought from the front, Talin senses there's more to him than meets the eye. Is he a spy from the Federation? Or could he be the weapon that will save them all? On Sale: September 29, 2020