Pashmina is Coming to Netflix!
Pashmina is Coming to Netflix!
By Team Fierce Reads
HAVE YOU HEARD?
Netflix will adapt Nidhi Chanani's bestselling graphic novel Pashmina into an original CG-animated musical.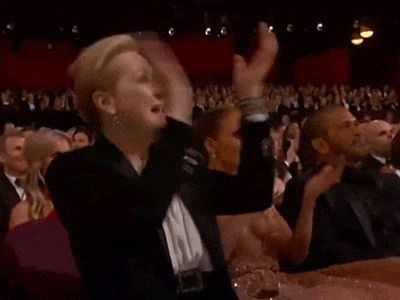 Netflix has teamed with Gurinder Chadha — the Bend It Like Beckham helmer whose Bruce Springsteen-infused coming of age film Blinded By the Light was a Sundance sensation with a $15 million New Line deal — and producer and Hyde Park Entertainment principal Ashok Amritraj, and Chadha's long-standing writing partner Paul Mayeda Berges.
Pashmina is a fantasy and adventure story that follows Priyanka, a first-generation American of Indian descent, as she explores her family history with the help of a magical pashmina. Nidhi Chanani's debut graphic novel by the same name has been lauded for its portrayal of Indian culture and feminism, receiving a number of awards and recognitions, including Amazon's Top Twenty Children's Book of the Year, Northern California Indie Bookseller Association Long-List Title and A Junior Library Guild Selection.

"When our hero, Priyanka, puts on the magical pashmina for the first time and is transported to the India of her dreams, that's when the fun, the magic, the song and the dancing really come to life!" Chadha said.
Amritraj added, "Pashmina is a wonderful coming-of-age story that will resonate with anyone who has ever felt like an outsider, and one that I believe Netflix families around the world will enjoy experiencing together."
Can you believe it?!
And, the best new is, while you wait for this amazing animated musical, you can pick up your very own copy of the Pashmina graphic novel right now!
Pashmina by Nidhi Chanani
Priyanka Das has so many unanswered questions: Why did her mother abandon her home in India years ago? What was it like there? And most importantly, who is her father, and why did her mom leave him behind? But Pri's mom avoids these questions—the topic of India is permanently closed.
For Pri, her mother's homeland can only exist in her imagination. That is, until she find a mysterious pashmina tucked away in a forgotten suitcase. When she wraps herself in it, she is transported to a place more vivid and colorful than any guidebook or Bollywood film. But is this the real India? And what is that shadow lurking in the background? To learn the truth, Pri must travel farther than she's ever dared and find the family she never knew.
In this heartwarming graphic novel debut, Nidhi Chanani weaves a tale about the hardship and self-discovery that is born from juggling two cultures and two worlds.