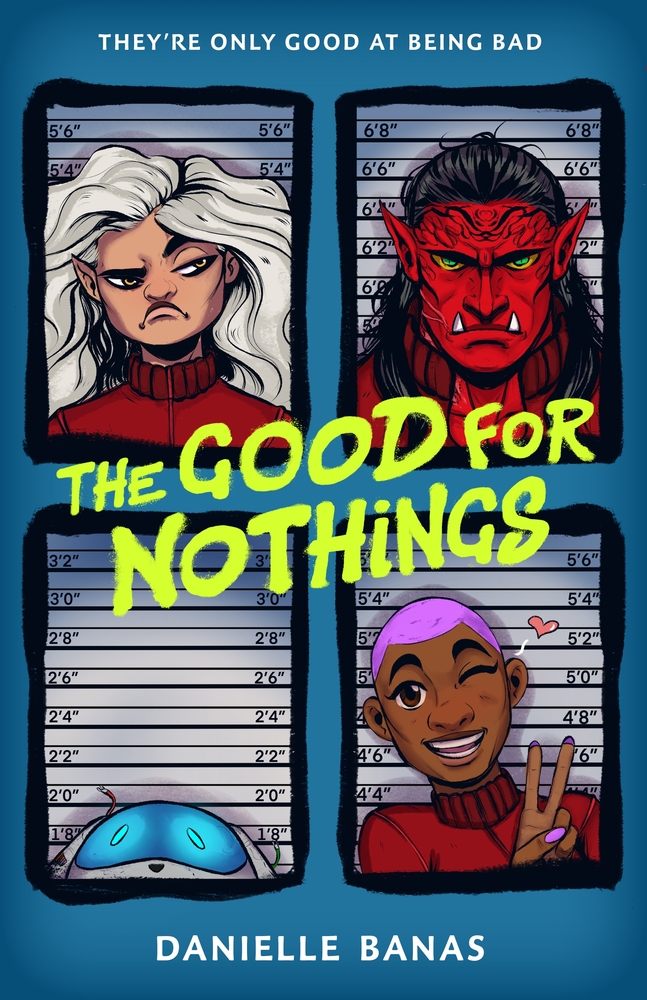 The Good For Nothings
Whip-smart and utterly charming, Danielle Banas's irreverent YA sci-fi adventure The Good for Nothings is perfect for fans of Guardians of the Galaxy, The Lunar Chronicles, and Firefly.
Cora Saros is just trying her best to join the family business of theft and intergalactic smuggling. Unfortunately, she's a total disaster.
After landing herself in prison following an attempted heist gone very wrong, she strikes a bargain with the prison warden: He'll expunge her record if she brings back a long-lost treasure rumored to grant immortality.
Cora is skeptical, but with no other way out of prison (and back in her family's good graces), she has no choice but to assemble a crew from her collection of misfit cellmates—a disgraced warrior from an alien planet; a cocky pirate who claims to have the largest ship in the galaxy; and a glitch-prone robot with a penchant for baking—and take off after the fabled prize.
But the ragtag group soon discovers that not only is the too-good-to-be-true treasure very real, but they're also not the only crew on the hunt for it. And it's definitely a prize worth killing for.
Available wherever books are sold!