14 Queer YA Reads for Your Pride Month TBR
14 Queer YA Reads for Your Pride Month TBR
By Team Fierce Reads
Pride Month is upon us! Is your TBR ready? In this month of queer representation, load up your to-read list with the best of the best new YA novels featuring LGBT themes. The books on this epic list feature queer youth across genres and orientations. With the latest releases from some of the biggest names in YA and unmissable debuts, we've got your essential queer reads to add to your TBR for Pride Month and beyond right here.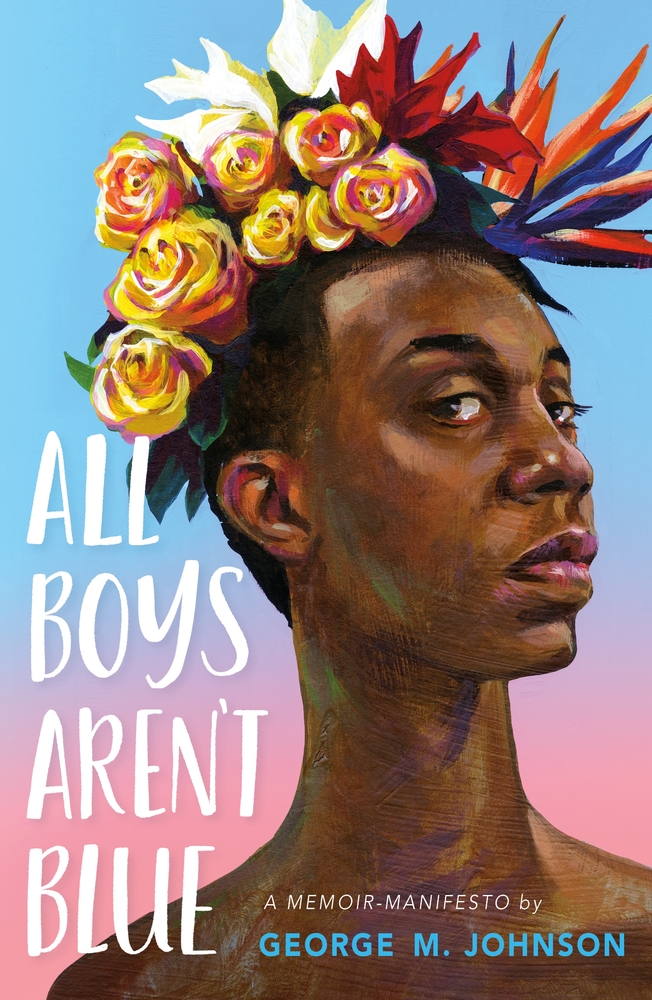 This striking essay collection by LGBT activist and journalist George M. Johnson is an urgent queer memoir for today's young readers. Johnson tackles a wide range of subjects while reflecting on his youth and college days to life, including his close-knit relationship with his grandmother, his experience being bullied, and his awakening to his identity. All Boys Aren't Blue is an empowering memoir for anyone struggling to embrace their identity or looking to be a better ally for queer youth of color.
Codi Teller is your textbook wallflower, and being queer isn't the only reason why. Along with her best friends Martiza and JaKory, Codi's high school experience has been mainly limited to what she's seen on Netflix marathons. On one wild night, Martiza and JaKory convince Codi to crash a party thrown by popular kids. Codi stumbles into a friendship with Ricky, who takes Codi under his wing, as long as Codi doesn't tell anyone that she caught him kissing a boy. But as her secret friendship with Ricky deepens, so does the distance with Codi's former besties.
The hilarious and heartfelt queer webcomic series Check, Please! is back with this second omnibus. In Sticks and Scones, Ngozi Ukazu's beloved hockey bros return, featuring Eric Brittle, a rising junior at Samwell University. This year, Eric juggles new teammates and a new boyfriend, Bitty. Keeping their long-distance relationship a secret proves challenging, especially with Eric's competitive hockey season to focus on. Sticks and Scones is the page-turning chronicle of Eric's final two years as a Providence Falconer.
Marie Rutkoski's genre-bending queer epic fantasy The Midnight Lie nestles a steamy romance at its core. Nirrim lives in the dangerous, crime-ridden Ward, which oppresses people of low status like her. Then her path crosses with Sid, a beguiling stranger always on the move. Sid fills Nirrim's ears with ideas, like society's elite High Kith hold magic that Sid could take for herself—if she bids goodbye to her old life and follows Sid's promises . . .
Dark and Deepest Red is another lyrical novel featuring Anna-Marie McLemore's gorgeous prose. In 1518, a fever ripples through Strasbourg, France, calling young women to dance, sometimes to their death. Lavinia and her Romani family become the focus of witchcraft rumors in the angry town. In 2018, "the glimmer" fever is back. Rosella Olivia is compelled to dance when a pair of red shoes become sealed to her feet. Seeking answers, Rosella finds Emil, whose family is connected to the 1518 dancing fever. But Emil's reluctant to help for reasons of his own.
Just how good are you at resisting temptation? So far, Kamai has been able to avoid touching the black door that shows up in the souls she visits while their hosts sleep. Kamai's mother has long warned her against opening the door, and Kamai dutifully obeys. But rules seem to have no place in Kamai's world following unspeakable tragedy. And when Kamai opens the black door, she steps into a new life. Confronting the impossible, Kamai searches within and unlocks parts of herself—and her asexuality—she closed off before. 
In a legendary fail, Sana Khan asked Rachel Recht out only to feel the aspiring film director hit "Cut!". Turns out Rachel thought beautiful cheerleader Sana was pranking her. Now, three years later, Rachel's casting her senior film project and can't stop thinking of Sana, the girl who still hasn't left her heart. When Sana agrees, the two find their attraction sizzling on and off screen. Set against windswept Los Angeles, Tell Me How You Really Feel is a sweet and swoonworthy romance perfect for summer.
Thanks to his boyfriend, Ethan, Alek Khederian is a new man. It's through dating Ethan that Alek has come into his own and out of the closet. No longer the shy and studious Armenian-American boy, Alek has discovered a newfound confidence in himself and in his sexuality. In fact, he's even ready to suggest they take things to the next level . . . until Alek learns of something hurtful Ethan has done. With the help of his best friend and quirky family, Alex tries to navigate fighting for love.
Author Mariko Tamaki and illustrator Rosemary Valero-O'Connell bring to life a sweet and spirited tale of young love in Laura Dean Keeps Breaking Up with Me, a graphic novel that asks us to consider what happens when we ditch the toxic relationships we crave to embrace the healthy ones we need.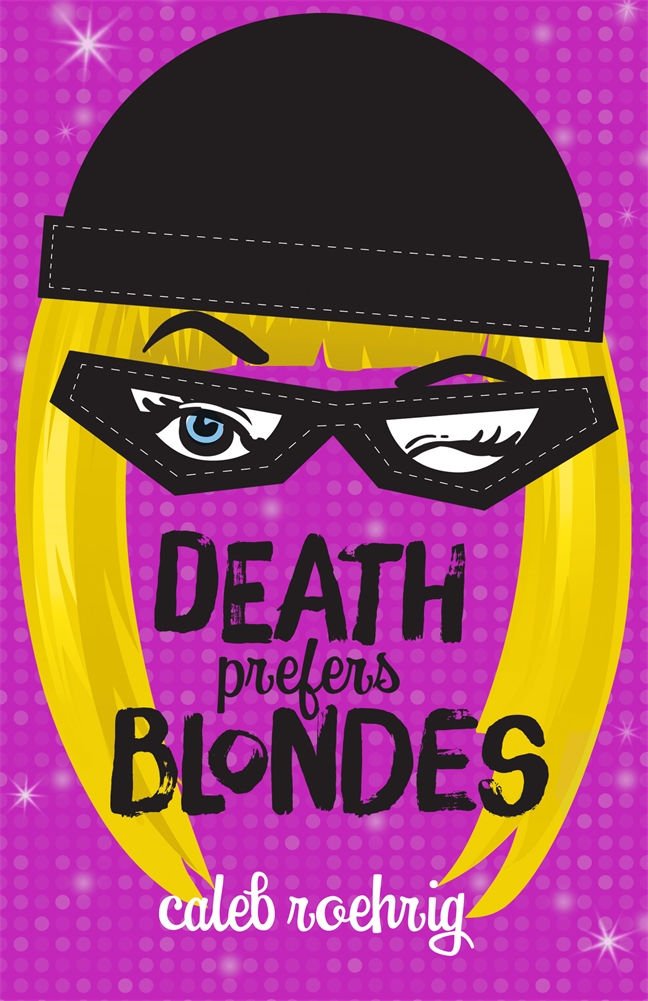 There's more to rich girl Margo Manning than what the paparazzi capture in the glitzy society pages. At night, Margo's the mastermind behind high-level cat burglaries of her wealthy peers using a tight-knit team of adoring young drag queens. But when an epic job goes wrong, Margo and her crew must find a way out of the mess alive. This clever thriller is a smart and sassy found family story for mystery fans.
Bloom by Kevin Panetta & Savanna Ganucheau
With high school over, Ari desperately wants to the big city with his ultra-hip band—if he can just persuade his dad to let him quit his job at their struggling family bakery. Though he loved working there as a kid, Ari cannot fathom a life wasting away over rising dough and hot ovens. But while interviewing candidates for his replacement, Ari meets Hector, an easygoing guy who loves baking as much as Ari wants to escape it. As they become closer over batches of bread, love is ready to bloom . . . that is, if Ari doesn't ruin everything.
Alex London's Skybound series launches into flight with Black Wings Beating. Birds of prey fill the skies of Uztar, and the residents revere the falconers who wield the power to tame them. While Brysen yearns to be a falconer, his twin sister Kylee wants nothing to do with the sport, despite her gifts with the birds. When war breaks out in the Six Villages, the twins have no choice but to team up to capture the legendary Ghost Eagle, a bird as feared as it is needed. But the journey unearths other truths—and hidden desires . . . 
Imagine there's a secret organization that cultivates teenage spies. The agents are called Love Interests and their goal is to get close to people destined for great power means getting valuable secrets. Each target is assigned two agents—a Nice, like Caden, and a Bad, like Dylan. Whoever woos the target lives. Whoever doesn't dies. But happens when Caden and Dylan fall for each other instead of getting their target to fall for them?
Prince Sebastian's parents want him to get married but Sebastian would prefer to spend his time putting on daring dresses and takes Paris by storm as the fabulous Lady Crystallia—the hottest fashion icon in the world capital of fashion! Sebastian's secret weapon (and best friend) is the brilliant dressmaker Frances—one of only two people who know the truth: sometimes this boy wears dresses. But Frances dreams of greatness, and being someone's secret weapon means being a secret. Forever. How long can Frances defer her dreams to protect a friend? Jen Wang weaves an exuberantly romantic tale of identity, young love, art, and family.