5 New Releases for Your Bookshelf This February
January 30, 2022 | 12:00 PM
5 New Releases for Your Bookshelf This February
By Team Fierce Reads
Love is in the air this February and what better way to celebrate than by gushing over some new releases!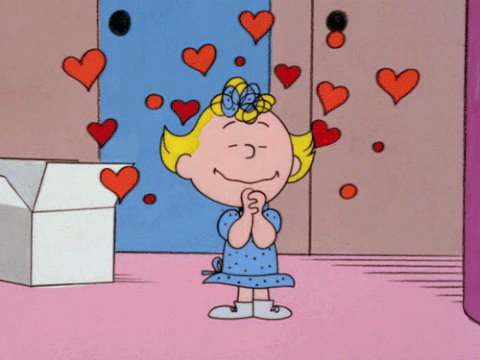 If you love: - Gorgeous graphic novels - Compelling contemporary - Chilling thrillers - Unique & fun voices - Anastasia retellings - Fast-paced reads - Lush fantasy
Then you're in for a treat this month! Keep reading for the full list of new releases coming to a bookstore near you this month.
The Greatest Thing
by Sarah Winifred Searle On Sale: February 8, 2022
With breathtaking art and honest storytelling, Sarah Winifred Searle delivers a moving graphic novel about friendship, love, and self-acceptance in The Greatest Thing.
Winifred must find out how to reveal her deepest secret in this moving coming-of-age story about high school, self-acceptance, and the life-saving power of teen friendships.
It's the first day of her sophomore year, and Winifred is going to reinvent herself. This isn't by choice—she was perfectly comfortable with the way things used to be when she was a member of a well-established three-person clique. But now that her two best (and only) friends have transferred to a private school, Win must navigate high school on her own. But she isn't alone for long. In art class, she meets two social outcasts, Oscar and April. They're a little bit punk, a little bit goth, and they're comfortable in their own skin in a way that Win can only dream of. Through clandestine sleepovers, thrift store shopping, and zine publishing, Winifred finally breaks out of her shell. But there's one secret she can't bring herself to admit to her friends, or even to herself—and this lie is threatening to destroy her new-found friendship.
Cold
by Mariko Tamaki On Sale: February 8, 2022
A boy, a body, a girl, a secret. From award-winning author Mariko Tamaki, Cold is a haunting YA novel about a shocking murder in a quiet town and four students who knew too much and said too little.
This is the story of a boy who died—and a girl who wants to know why. Todd Mayer is dead. Now he's some sort of ghost, hovering over his body, which has just been found in the town park, naked and frozen in the snow. As detectives investigate Todd's homicide, talking to the very people who are responsible for how he died, Todd replays the events that lead him to his end in the park. Georgia didn't know Todd. But she can't stop thinking about him. Maybe because they're both outcasts at their school, or because they're both queer. It might also be because Georgia has a feeling she's seen Todd somewhere before, somewhere he wasn't supposed to be. In the vein of
The Lovely Bones
, this dual narrative is told through the voices of Todd in his afterlife and Georgia as she uncovers the truth behind his death, resulting in an immersive, emotional, and provocative read.
Ophelia After All
by Racquel Marie On Sale: February 8, 2022
A teen girl navigates friendship drama, the end of high school, and discovering her queerness in Ophelia After All, a hilarious and heartfelt contemporary YA debut by author Racquel Marie.
Ophelia Rojas knows what she likes: her best friends, Cuban food, rose-gardening, and boys – way too many boys. Her friends and parents make fun of her endless stream of crushes, but Ophelia is a romantic at heart. She couldn't change, even if she wanted to. So when she finds herself thinking more about cute, quiet Talia Sanchez than the loss of a perfect prom with her ex-boyfriend, seeds of doubt take root in Ophelia's firm image of herself. Add to that the impending end of high school and the fracturing of her once-solid friend group, and things are spiraling a little out of control. But the course of love—and sexuality—never did run smooth. As her secrets begin to unravel, Ophelia must make a choice between clinging to the fantasy version of herself she's always imagined or upending everyone's expectations to rediscover who she really is, after all.
Daughters of a Dead Empire by Carolyn Tara O'Neil On Sale: February 22, 2022
From debut author Carolyn Tara O'Neil comes a thrilling alternate history set during the Russian Revolution.
Russia, 1918:
With the execution of Tsar Nicholas, the empire crumbles and Russia is on the edge of civil war—the poor are devouring the rich. Anna, a bourgeois girl, narrowly escaped the massacre of her entire family in Yekaterinburg. Desperate to get away from the Bolsheviks, she offers a peasant girl a diamond to take her as far south as possible—not realizing that the girl is a communist herself. With her brother in desperate need of a doctor, Evgenia accepts Anna's offer and suddenly finds herself on the wrong side of the war. Anna is being hunted by the Bolsheviks, and now—regardless of her loyalties—Evgenia is too.
Daughters of a Dead Empire
is a harrowing historical thriller about dangerous ideals, loyalty, and the price we pay for change. An imaginative retelling of the Anastasia story.
The Girl Who Fell Beneath the Sea by Axie Oh On Sale: February 22, 2022
Axie Oh's The Girl Who Fell Beneath the Sea is an enthralling feminist retelling of the classic Korean folktale "The Tale of Shim Cheong," perfect for fans of Wintersong, Uprooted, and Miyazaki's Spirited Away.
Deadly storms have ravaged Mina's homeland for generations. Floods sweep away entire villages, while bloody wars are waged over the few remaining resources. Her people believe the Sea God, once their protector, now curses them with death and despair. In an attempt to appease him, each year a beautiful maiden is thrown into the sea to serve as the Sea God's bride, in the hopes that one day the "true bride" will be chosen and end the suffering. Many believe that Shim Cheong, the most beautiful girl in the village—and the beloved of Mina's older brother Joon—may be the legendary true bride. But on the night Cheong is to be sacrificed, Joon follows Cheong out to sea, even knowing that to interfere is a death sentence. To save her brother, Mina throws herself into the water in Cheong's stead. Swept away to the Spirit Realm, a magical city of lesser gods and mythical beasts, Mina seeks out the Sea God, only to find him caught in an enchanted sleep. With the help of a mysterious young man named Shin—as well as a motley crew of demons, gods and spirits—Mina sets out to wake the Sea God and bring an end to the killer storms once and for all. But she doesn't have much time: A human cannot live long in the land of the spirits. And there are those who would do anything to keep the Sea God from waking…