Introducing a new must-read from Sara Faring, author of The Tenth Girl
December 16, 2019 | 3:00 PM
Introducing a new must-read from Sara Faring, author of The Tenth Girl
By Team Fierce Reads
Sara Faring burst onto the scene this September with her haunting labyrinth of a debut novel,
The Tenth Girl
. Equal parts eerie and seductive,
The Tenth Girl
was one of the most original books we've ever read. To be honest, we're still obsessing over that twist of an ending.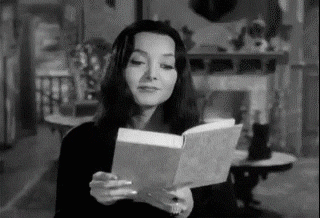 But for everyone waiting for more from Sara Faring, we're delighted to introduce the title of her next standalone novel.
White Fox
 goes on sale 9.22.2020. To help us get to know 
White Fox
, we asked Sara herself to give us five hints as to what to expect from this next story. Spoiler alert: we could not be more excited to read this book.
Five White Fox Hints From Sara Faring:
SISTERS: Thaïs and Manon were only born one year apart, but they're as different as the sun and the moon. Thaïs burns so bright it might end in disaster—while Manon's quiet wisdom comes at its own price.
MAMA: Their mother, Mireille Foix, is a world-famous actress who mysteriously disappeared a decade ago, along with her crocodile purse, a Hermès scarf, one pair of calfskin gloves—and the only known copy of her secret film script, White Fox.
Stökéwood: The family estate, Stökéwood, is tucked inside the Forest of Delirium, on a mysterious Mediterranean island called Viloxin, which was inspired by Sara's real-life travels to the hidden-gem destinations of Sicily, Capri, and more. The Stökéwood mansion, abandoned at the edge of the forest, is where their mother was last seen.
TECHNOLOGY: Their father was a pharma-tech genius—and their uncle founded a gaming empire—funding their privileged lives. But dangerous hidden costs paid for these marvels.
SECRETS: Each sister has an explosive secret she keeps from the other. Little do they know, their mother has secrets of her own.
A mysterious disappearance? A hidden script? An abandoned mansion?! September 2020 can't come fast enough. In the meantime, White Fox is available for 
preorder
 now and be sure to follow Sara on Instagram for more teasers, twists, and turns: 
@sarafaring
.