Spring '19 Fierce Reads Tour Author Announcement
January 31, 2019 | 1:00 PM
Spring '19 Fierce Reads Tour Author Announcement
By Team Fierce Reads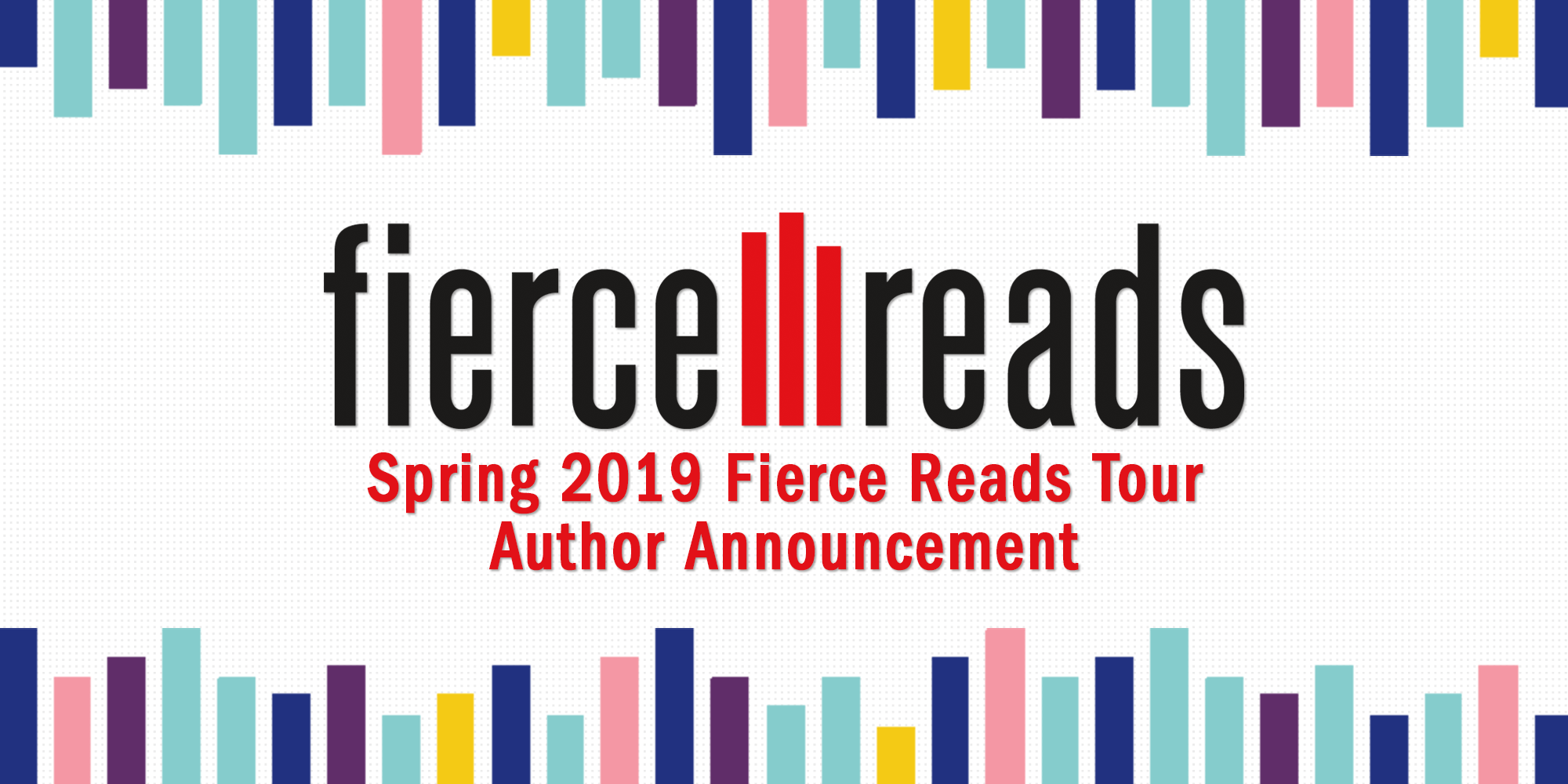 Can you believe it's already time to start talking about the Spring 2019 Fierce Reads Tour?
WE CAN'T — especially given how cold it is today! But, ready or not, the time has come to share WHO is going on tour in just a few short months! 
Are you ready to find out which four authors will be hitting the road this Spring?
ARE YOU?
ARE YOU??!?
(We really hope you are because we're done stalling.)
The four authors headed out on tour this Spring are:
We're sure you want to know EXACTLY where they'll be headed and when, but there are still a few details to work out... so keep an eye on our social media feeds and we'll fill you in just as soon as we can! Until then, we recommend check out all of the books by all of the authors!
People lived because she killed. People died because he lived.
Zafira is the Hunter, disguising herself as a man when she braves the cursed forest of the Arz to feed her people. Nasir is the Prince of Death, assassinating those foolish enough to defy his autocratic father, the sultan. If Zafira was exposed as a girl, all of her achievements would be rejected; if Nasir displayed his compassion, his father would punish him in the most brutal of ways. Both Zafira and Nasir are legends in the kingdom of Arawiya—but neither wants to be.
War is brewing, and the Arz sweeps closer with each passing day, engulfing the land in shadow. When Zafira embarks on a quest to uncover a lost artifact that can restore magic to her suffering world and stop the Arz, Nasir is sent by the sultan on a similar mission: retrieve the artifact and kill the Hunter. But an ancient evil stirs as their journey unfolds—and the prize they seek may pose a threat greater than either can imagine. Set in a richly detailed world inspired by ancient Arabia, We Hunt the Flame is a gripping debut of discovery, conquering fear, and taking identity into your own hands.
When Chloe Pierce's mom forbids her to apply for a spot at the dance conservatory of her dreams, she devises a secret plan to drive two hundred miles to the nearest audition. But Chloe hits her first speed bump when her annoying neighbor Eli insists upon hitching a ride, threatening to tell Chloe's mom if she leaves him and his smelly dog, Geezer, behind. So now Chloe's chasing her ballet dreams down the east coast—two unwanted (but kinda cute) passengers in her car, butterflies in her stomach, and a really dope playlist on repeat.
Filled with roadside hijinks, heart-stirring romance, and a few broken rules, I Wanna Be Where You Are is a YA debut perfect for fans of Jenny Han and Sandhya Menon.
10:00 p.m.: Lucky is the biggest K-pop star on the scene, and she's just performed her hit song "Heartbeat" in Hong Kong to thousands of adoring fans. She's about to debut on The Tonight Show in America, hopefully a breakout performance for her career. But right now? She's in her fancy hotel, trying to fall asleep but dying for a hamburger.
11:00 p.m.: Jack is sneaking into a fancy hotel, on assignment for his tabloid job that he keeps secret from his parents. On his way out of the hotel, he runs into a girl wearing slippers, a girl who is single-mindedly determined to find a hamburger. She looks kind of familiar. She's very cute. He's maybe curious.
12:00 a.m.: Nothing will ever be the same.
With her trademark humor and voice, Maurene Goo delivers a sparkling story of taking a chance on love—and finding yourself along the way.
Glimmering like a jewel behind its gateway, The Kingdom™ is an immersive fantasy theme park where guests soar on virtual dragons, castles loom like giants, and bioengineered species—formerly extinct—roam free. 

Ana is one of seven Fantasists, beautiful "princesses" engineered to make dreams come true. When she meets park employee Owen, Ana begins to experience emotions beyond her programming including, for the first time… love. 
But the fairytale becomes a nightmare when Ana is accused of murdering Owen, igniting the trial of the century. Through courtroom testimony, interviews, and Ana's memories of Owen, emerges a tale of love, lies, and cruelty—and what it truly means to be human.