November Read Fierce Book Club Pick
October 27, 2020 | 2:20 PM
November Read Fierce Book Club Pick
By Team Fierce Reads
Ready to find out the next Read Fierce book we're thankful for?
With the holidays quickly moving in, some of you may be looking forward to all the things you can eat this Thanksgiving, or narrowing down your wishlists for holiday shopping, maybe you're thinking of all the family members you'll get to spend time with. But there is something else we here a Fierce Reads are thinking about... all the books we're thankful for and using this time to unwind and finally snuggle up with a great read from our growing TBR pile. What better way to do this early then by picking a lovable romance read to get swept away in. This November we're reading
Tell Me How You Really Feel
by Aminah Mae Safi. Here's author, Aminah Mae Safi to tell us all about her book and why you should join us next month on November 2nd. This book has all the perfect makings of a great rom-com: with our favorite enemies to lovers trope, cheerleaders, and a ton of movie and film references. Plus it's a love letter to Los Angeles in the springtime, what's not to love. We really hope you'll join us this November in reading
Tell Me How You Really Feel
, so grab your copy and check out the reading schedule below.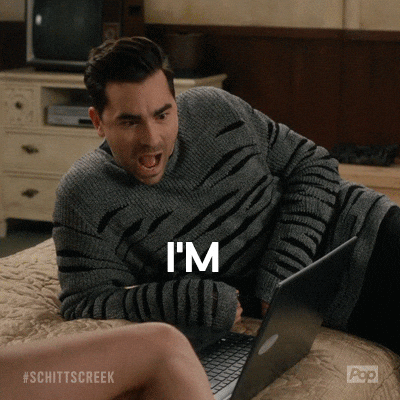 Follow along with us on @FierceReads on social, as well as with author @aminahmae on
Twitter
and
Instagram
,
Mark your calendars with the #ReadFierce November reading dates:
Week One: November 2nd
Chapters 1-10
Week Two: November 9th
Chapters 11-20
Week Three: November 16th
Chapters 21-End
November 30th
Join us and
@aminahmae
for a LIVE Book Club Discussion.
Tell Me How You Really Feel
is an ode to romantic comedies, following two girls on opposite sides of the social scale as they work together to make a movie and try very hard not to fall in love. The first time Sana Khan asked out a girl–Rachel Recht—it went so badly that she never did it again. Rachel is a film buff and aspiring director, and she's seen Carrie enough times to learn you can never trust cheerleaders (and beautiful people). Rachel was furious that Sana tried to prank her by asking her on a date. But when it comes time for Rachel to cast her senior project, she realizes that there's no more perfect lead than Sana—the girl she's sneered at in the halls for the past three years. And poor Sana—she says yes. She never did really get over that first crush, even if Rachel can barely stand to be in the same room as her. Told in alternative viewpoints and set against the backdrop of Los Angeles in the springtime, when the rainy season rolls in and the Santa Ana's can still blow—these two girls are about to learn that in the city of dreams, anything is possible—even love.
And check out Aminah Mae Safi's other books Not the Girls You're Looking For and her latest book This Is All Your Fault out now.